Newsletters
Shabbat Shalom - The Weekly News
16/06/2022 01:30:13 PM
| | |
| --- | --- |
| Author | |
| Date Added | |
| Automatically create summary | |
| Summary | |
Dear {{first_name}}

Shabbat Shalom
Candlelighting Times:
Shabbat
Friday, June 17
Light Candles 4:49 pm
Saturday, June 18
Havdalah: 5:51 pm
Torah Portion: Behaalotecha
Message from The Rabbi
Parshat Behaalotecha: What is the connection between the Menorah and the Ner Tamid (Everlasting Light) above the Aron Hakodesh (the Holy Ark)? What does the Ner Tamid symbolise and how might bringing it into our thoughts help us to be our best selves? CLICK HERE for my weekly video. Shabbat Shalom!
Lehat Noam Kick-Off Event
Led entirely by young people, Kehilat Nitzan's new Lahat Noam Shabbat morning program for children aged 5-9 years of age kicks of on Sunday June 26th at 2pm. A fun filled afternoon with scavenger hunt to welcome your children to Kehilat Nitzan's wonderful world of Lehat Noam – a new program designed to engage our youth as part of our shul's community on Shabbat mornings (1x per month) with bi-monthly activities on Sundays too.
Kick off event with pizza and fun will be at Caulfield Park Playground on Inkerman and Kehilat Nitzan will be back up location in case of inclement weather.
Parents are welcome to stay and watch the fun, a Q & A will be offered at 3:30 pm to get better acquainted with Kehilat Nitzans new youth program "Lehat Noam."
Join us on Sunday, June 26th at 2pm.
Kick Off event is free for members and costs $10 per child for non-members.
Bookings are essential. Register today at Register Now .
Talmud Talk with Rabbi Yonatan
What is the Talmud and what is its purpose? Why is the Talmud important? What is the difference between Torah and Talmud? Who wrote the Talmud? Ever asked yourself these questions? or others? Beginners and self procalimed experts are all welcome to join Rabbi Yonatan for the new and improved Talmud Talk weekly sessions. Bagels, stimulating conversation included all you need to bring is a willingness to learn and don't be afraid to ask "why?" Talmud Shiurim starts immediately after morning services at 8:30am with bagel breakfast in person at Kehilat Nitzan and on Zoom (Zoom Link) ​​​​​​​
RSVP not required but are appreciated (want to ensure we have enough bagels) kindly rsvp to: info@kehilatnitzan.org.au
Staff Update
Miri Abramovich
As many of you know, Miri Abramovich recently left the Shul after working in the Kehilat Nitzan office for the past 3 plus years. Miri found a new full-time position in Administration while we miss her, we wish her the best of luck and success in her new endeavour. She did not want a fuss made or a formal farewell, please join us in thanking Miri for her service to our congregation.
Kesher/Bnei Mitzvah Korner
Kesher/Bnei Mitzvah students learned about revelation, the 10 Commandments and thought about what would be their 11th- ie- by what rules do they live? They thought about which ones were hard and which were easy, what applied to Jewish people and what to all people. Next week is the last session for the term! We will back in session Wednesday, July 13th.
​​​​​​​
Junior Congregation
Save the Date Saturday, July 23rd

If you know of a student age 9-12, invite them and their family to check out our Kesher/Bnei Mitzvah program. You'll be glad you did. For more information contact the Kehilat Nitzan at 9500 0906 or info@kehilatnitzan.org.au
Membership Records

Dear Members,
We will be contacting you in the next week or so to confirm your information and ensure our database is up to date. We will tell you what information we currently have, ask you to correct any errors, and add information you would like us to.
We will be checking:
Name (and spellings)
DOB
Occupation
Address
Mobile
Email
Spouse/partner – DOB + occupation
Children – DOB
Anniversaries – wedding, b'nei mitzvah anniversary
Family yahrzeit/s
Book Club
2:00 PM on Wednesday 13 July at KN.
The book we will be discussing on that day is:

MORE THAN I LOVE MY LIFE BY BOOKER PRIZE NOMINEE, DAVID GROSSMAN
More Than I Love My Life is the story of three strong women: Vera, age ninety; her daughter, Nina; and her granddaughter, Gili, who at thirty-nine is a filmmaker and a wary consumer of affection. A bitter secret divides each mother and daughter pair, though Gili--abandoned by Nina when she was just three--has always been close to her grandmother. More Than I Love My Life was inspired by the true story of one of David Grossman's longtime confidantes, a woman who, in the early 1950s, was held on the notorious Goli Otok ("the Adriatic Alcatraz"). With flashbacks to the stalwart Vera protecting what was most precious on the wretched rock where she was held, and Grossman's fearless examination of the human heart, this swift novel is a thrilling addition to the oeuvre of one of our greatest living novelists, whose revered moral voice continues to resonate around the world.
Sharing Our Stories--New Monash Oral History Project for Melbourne's Holocaust survivor community and their children

We need your help!
With the generous support of the Kerryn Baker Memorial Endowment for Gender Research, the Australian Centre for Jewish Civilisation at Monash University is launching a new oral history project to help shed light on the experiences of Melbourne's Holocaust survivor community and their descendants. Rather than focusing on the years of the Holocaust, this unique interview project explores the lives of survivors and their children in Melbourne after the war.
This project provides an opportunity to have your voices heard. Your participation could help us better understand the impact of the Holocaust on your family and the Australian-Jewish community.
If you want to learn more, and are interested in participating, please click on the following link: Click Here . You can also reach out to Dr. Daniel Heller, the project's lead investigator (daniel.heller@monash.edu).
Birthdays of the Week
Carin Goldwaser
Joel Pinczewski
Peter Cebon
Adena Jacobs
Greg Shalit
Adam Pastor
David Boymal
Romy Zyngier
Stacey Ford
Nicole Potasz
Sonia Palmer
Nicky Mac
Daniel Bass
Daniel Mac
Alon Lior

Anniversaries of the Week
Brad & Marie Prezant
Andrew & Catherine Forbes
Michael & Marcia Jacobs
Yahrzeits this coming week
May the memories of their loved ones be a blessing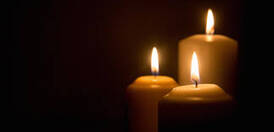 Mally AufrichtigMother of Brenda Marcus
Alfons Israel Avraham, Father of Dalia Furstenberg
Tauba Goldman, Mother of Gillian Zaks
Gaspar Leopold Gyarmati,Father of Judith Burstyner, Grandfather of David Burstyner, Grandfather of Joel Burstyner
Marcos Koloditzky, Father of Gabriela Ladowsky
Jacob Prager, Father of Ida Gurvis
Alta Prezant, Mother of Brad Prezant
Naftali Richter, Father of Joseph Richter
Rose Rosenberg, Mother of John Rosenberg, Grandmother of Mark Rosenberg, Grandmother of Rebecca Rubin
Eden Rosenberg, Son of Deborah Rosenberg, Son of Barry Rosenberg, Brother of Erin Rosenberg
Jutta Rubinstein, Grandmother of Romi Goldschlager
Mira Zylberman, Grandmother of Feygl Zylberman
KN Tree of Life
Honour your family or life event at Shule by sponsoring a leaf on the Tree of Life OR sponsor our stunning, remaining stained glass panel.

Please contact the office on 9500 0906 or email us and Bev or Sue will call you back to discuss the details
Kehilat Nitzan
P.O. Box 2313
Caulfield Junction, VIC 3161
Tue, 4 October 2022 9 Tishrei 5783