Newsletters
Shabbat Shalom - The Weekly News
18/08/2022 02:45:00 PM
| | |
| --- | --- |
| Author | |
| Date Added | |
| Automatically create summary | |
| Summary | |
Dear {{first_name}}

Shabbat Shalom
Candlelighting Times:
Shabbat
Friday, 19 August 2022/22 Av 5782
Light Candles: 5:24 pm
Saturday, 13 August 2022/23 Av 5782
Havdalah: 6:28 pm
Torah Portion: Eikev
Torah Thought:
Parshat Eikev:
A word about the importance of community as we look forward to Kehilat Nitzan's Open House this coming Shabbat. Click here for my weekly video.Shabbat Shalom and I hope to see you all this weekend at KN.
It's this weekend and we can't wait to see you at our Open House Shabbat

Friends, please join us and bring your friends to our first-ever Open House this Shabbat.
We have Friday night services from 6–7 pm followed by a light kiddush, and Shabbat morning services from 9.30-12 noon, followed by a cholent kiddush. Shabbat morning we also have our Junior Congregation service for children ages 10-13, and Lahat Noam activities for children ages 5- 9.

Let's grow together and build our community. We know that after all the lockdowns, many people are looking at their options for Shul membership, help us give them an insight into our warm, welcoming, and traditional shule community where families sit together and everyone counts.

Also, if you have not yet renewed your membership please do so to reserve your seat for the High Holidays - if you need assistance please call the office at 9500 0906 please remember that the High Holy Days are for security purposes, a ticketed event.

Warm wishes,
Sue Zyngier
President
Kehilat Nitzan
UPCOMING EVENTS & CHAGIM
Click on Image to Register or for more information
Join Lahat Noam at the Open House
Exploring our love of Jewish lore, Lahat Noam's last activity delved into the beauty of Shabbat through entertaining games and Shabbat-themed board games. This week, we have a special activity in collaboration with the Open House, Saturday 20th, centring around Rosh Chodesh Elul when Moses climbs Mt Sinai to receive the second set of tablets. We hope many new families will come along to enjoy the experience, please bring a friend.
We will have a stall during kiddush for parents to talk to Ruby and Aidan about Lahat Noam's prgramming for children aged 5-9.
Whisky Night 2 Recap
Whisky Night 2KN's second whisky night was an absolute hoot! We had such a good night! Great company, yummy soup and bagels (they have never tasted sooo good) and whiskys from the slopes of Ben Nevis to the Isle of Islay. Michael Mote and John Rosenberg – we raise our glasses in appreciation. View the photos here .
Sichot B'Salon -
Living Room Conversations
Invite your friends and the Rabbi to your home and have any conversation you would like. No subject is taboo!
We are once again offering a series of up, close and personal Jewish conversations in the comfort of your home.
Call the office or email for more details and to reserve a day and time!
Talmud Talk with Rabbi Yonatan
What is the Talmud and what is its purpose? Why is the Talmud important? What is the difference between Torah and Talmud? Who wrote the Talmud?

Ever asked yourself these questions? or others? Beginners and self procalimed experts are all welcome to join Rabbi Yonatan for the new and improved Talmud Talk weekly sessions.

Bagels and stimulating conversation included - all you need to bring is a willingness to learn and to ask "why?" Talmud Shiurim starts immediately after morning services at 8:30am with bagel breakfast in person at Kehilat Nitzan and on Zoom.

RSVP's are appreciated (we need to have enough bagels) please rsvp to: info@kehilatnitzan.org.au
Kesher/Bnei Mitzvah Korner
This week, in class we learned about the Jewish Library: the kids told us their favourite Jewish books and learned about: the Torah, the Bible, Mishnah, Talmud, shulchan arukh, Siddur, Machzor and Zohar. We will learn texts from these books soon too.
Some of their favourite books are: The Diary of Anne Frank and the Torah.
They asked great questions such as "Who wrote the Bible?" and we did a creative exercise in associating a colour with a book using a Rubik's cube.
The students shared their insight sych as 'Torah is yellow, like gold, because that's used for holy objects.' 'White for the Shulchan Aruch because it means "set table" and a Shabbat table has a white tablecloth.' They now know that they read their Parsha from the Torah and their Haftarah from 'Neviim' (Prophets) which are both found in the Bible (Tanach).

Welcome Bella Kirzner to our class.

Junior Congregation
We look forward to seeing all of our Kesher & Bnei Mitzvah students this Saturday, 20 August and hope you bring a friend to the Open House

Also for any families in Bnei mitzvah or the Kesher program that have siblings aged 5-9 please feel free to come along and attend Lahat Noam (see above for more information).

If you know of a student age 9-12, invite them and their family to check out our Kesher/Bnei Mitzvah program. You'll be glad you did. For more information contact the Kehilat Nitzan at 9500 0906 or info@kehilatnitzan.org.au
Applications are now open for the Marion & Kurt Lippmann Foundation Jewish Community Professional Scholarship.

This scholarship, awarded annually, aims to build the skills of existing Jewish community professionals or upskill those seeking to take on a professional role within the Jewish community.

The successful applicant will receive up to $7000 to further their career, skills and interests in the service of the Victorian Jewish community through a training or study course. In return, the successful applicant must offer a genuine commitment to return the knowledge and experience gained via the scholarship to the Victorian Jewish community via a professional position.

The scholarship is open to Victorian applicants only and applications close on September 30. This scholarship is administered by the trustees for the Marion & Kurt Lippmann Foundation.
BOOK CLUB
The next meeting of the Book Club will take place at KN at 2:00 pm on Wednesday 12 October.

The book we will be discussing is The Miniaturist by Jessie Burton. It was an international best seller and is described as: "beautiful, intoxicating and filled with heart pounding suspense".

Set in Amsterdam in 1686, the novel was inspired by Petronella Oortman's doll's house on display at the Rijksmuseum.
Kehilat Nitzan's Tikkun Olam Does it Again!
Thank you and Kol Hakavod to the Kehilat Nitzan Tikkun Olam supporters and donors. Check out the well stocked emergency food pantry at Jewish Care, courtesy of Kehilat Nitzan Tikkun Olam.
Kavanah
Join us every Shabbat Morning for "כוונה". What is Kavanah?!
Kavanah means intention and these sessions are about directing our intention (or attention) towards the divine source within each one of us through intentional breathing, (meditation) chanting phrases from Jewish prayer/Torah and simply finding space to prepare ourselves for a meaningful day of Shabbat and the traditional services that follow.
When: 9am Shabbat Mornings
Where: Meet in the Rabbi's office (at KN)
Machzor/Prayer Books On Sale
Machzor/prayer books are currently on sale at Kehilat Nitzan in time for the High Holydays. Cost is $66 each and available for pick-up in the shule office. Please call the office or email to make arrangements.

Services
Kabbalat Shabbat 6:00 pm

Shabbat Morning 9:30 am,

Weekday Minyanim - Monday to Friday 7:30 am (in person at KN on Wednesdays only or on Zoom (M-F)
Talmud Shiurim Wednesdays 8:30am with bagel breakfast In person and on Zoom. RSVP attendance to the office.

We strongly recommend wearing masks during services, a KN95 if possible.
Birthdays of the Week
Sharona Finch
Elan Halperin
Amanda Sztrajt
Adrian Kayman
Helen Landau
Rhona Rosenberg
Natasha Aaron
Anniversary of the Week
Jeremy & Adele Stowe-Lindner
Yahrzeits this coming week
May the memories of your loved ones be a blessing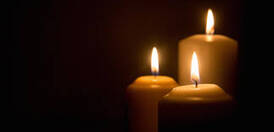 William (Bill) Arber, Father of Howard Arber
Jacques Engelander, Father of John Engelander
Tadeusz Irlicht, Father of Sari Irlicht
Alice Ruth Jablonski, Mother of Paula Rosin
Max Kestin, Husband of Lola Kestin, Father of Harry Kestin,
Sandra Littman, & Mark Kestin
Janiece Kotler, Wife of Nathan Kotler & Mother of Anna Ellis,
Harris Lewis, Grandfather of Anthony Lewis
Sheindel Sokolski, Sister of Mark Sokolski
Alice Topham, Mother of Valerie Abrahamson
KN Tree of Life
Honour your family or life event at Shule by sponsoring a leaf on the Tree of Life OR sponsor our stunning, remaining stained glass panel.

Please contact the office on 9500 0906 or email us and Bev or Sue will call you back to discuss the details
Kehilat Nitzan
P.O. Box 2313
Caulfield Junction, VIC 3161
Thu, 30 November 2023
17 Kislev 5784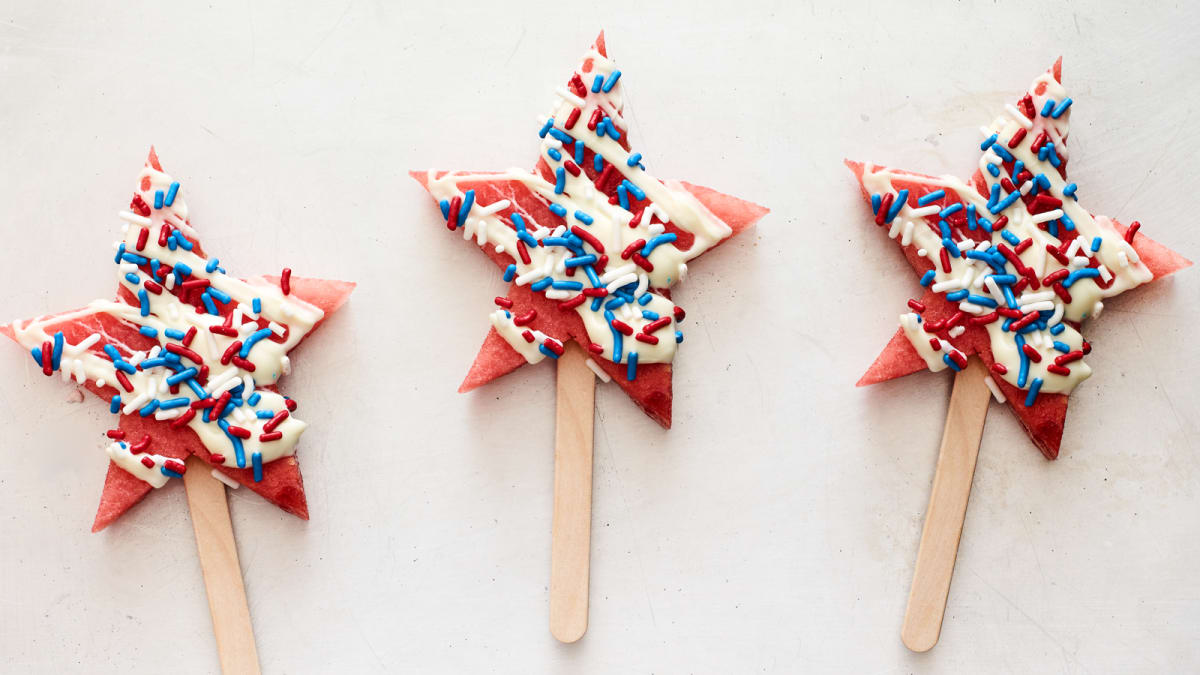 Gluten Free
Watermelon Pops
By: Jamie Geller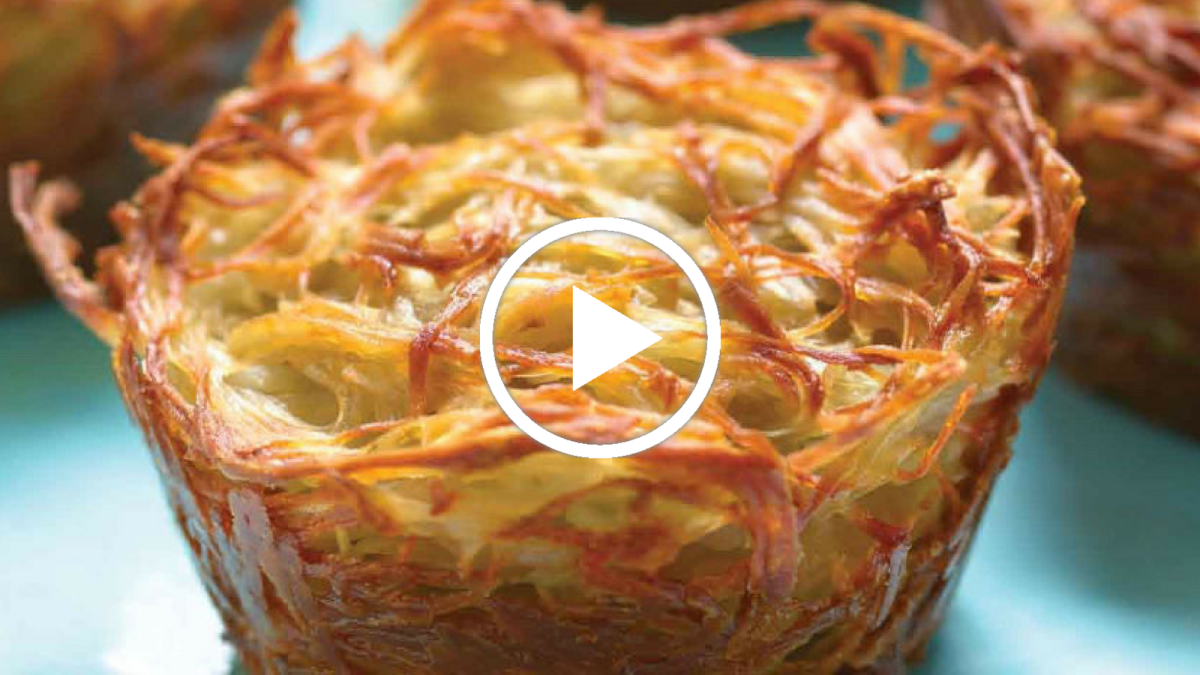 Shabbat Recipes
Potato Kugel Cups
By: Jamie Geller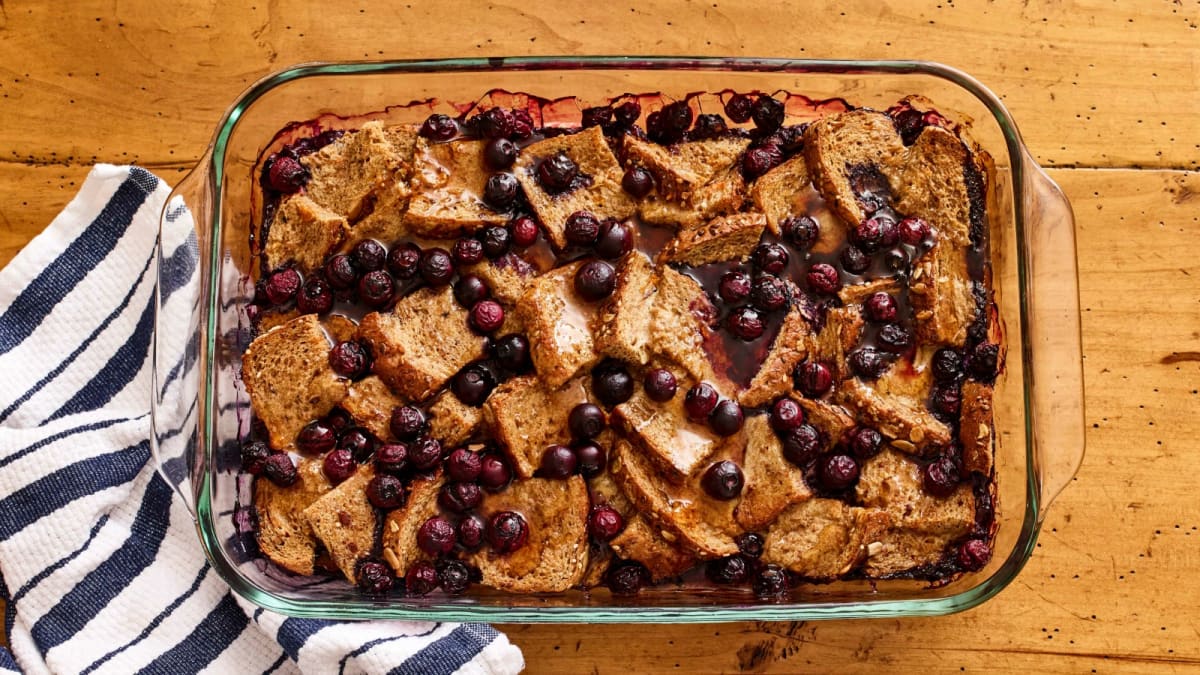 Meal Type
Healthy French Toast Casserole
By: Jamie Geller
Thu, 30 November 2023 17 Kislev 5784