Newsletters
Shabbat Shalom - The Weekly News
23/03/2023 01:42:50 PM
| | |
| --- | --- |
| Author | |
| Date Added | |
| Automatically create summary | |
| Summary | |
Dear {{first_name}}

​​​​​​​Shabbat Shalom 
Message from Rabbi Yonatan:
What's new this week? To find out Click Here ​​​​​​​ to hear my weekly vort video!
Shabbat Shalom!
Rabbi Yonatan Sadoff
Lahat Noam Celebates Passover
Lahat Noam is returning this year for 2023 with an amazing schedule planned.
As we did last year, we are excited to have a kickoff event to introduce Lahat Noam new friends and familiar faces. We are going to have a fun Pesach event with matzo making, story time and so much more.
For new parents or grandparents to Kehilat Nitzan, Lahat Noam is a Shabbat children's program with chagim-related events for ages 5-9, however, 4 year olds are welcome as well. We aim to give a Jewish educational experience in a fun and enjoyable way.
Hope to see you all on April 2nd from 10 am - 12 noon. 
Register Today Free for Members, $10 for Non Members
Aidan and Ruby your Lahat Noam Madrichim
Sell Your Chometz
Please send the completed form to Rabbi Sadoff:
Via email: info@kehilatnitzan.org.au
mail: POB 2313, Caulfield Junction 3161
To arrive no later than 3:00pm on Tuesday, April 4th, 2023. SALE OF CHOMETZ FORM
Intro to Kabbalah
Don't miss your opportunity to explore the topic of Jewish mysticism. Deadline to register for this series April 2nd. You don't want to miss out.  REGISTER TODAY. 
Kehilat Nitzan Proud to Support Mazon Food Drive 
                                        Kesher/B'nei Mitzvah Korner
This week the B'nei Mitzvah class had a guest speaker. Rabbi Zac Gomo informed and educated "Jewish History on 1 leg". We held a lively discussion on "why it should matter to us getting ready for our big Simcha".  We've completed learning the V'ahavta and have progressed to the 'Ein Kamocha.' Chag Pesach!

Important Dates:
Junior Congregation Saturday, 1 April

​​​​​​​Classes Resume Wednesday, 26 April

Kesher/Bnei Mitzvah Family Shabbat Dinner Friday 28th of April 
If you know of a student age 9-12, invite them and their family to check out our Kesher/Bnei Mitzvah program. You'll be glad you did. For more information contact Kehilat Nitzan at 9500 0906 or programs@kehilatnitzan.org.au
KNTO Connectivity is proud to present in partnership with Andrew Kolb:
Great Jewish American Tenors
Over two sessions we will listen to and discuss the contribution to opera, the
careers and lives of
Jan Peerce and Richard Tucker.
TIME: 11:30 AM Wednesday 19 and 26 April
Venue: Kehilat Nitzan 
Lunch: at 1:00 pm
No Charge
Registration Necessary: Call Fran 0414 822 584
Book Club  Wednesday 3 May 2023
Our next Book Club reading will be: -
"Come to this Court and Cry" by Linda Kinstler.
Linda Kinstler investigates both her family story and the archives of ten nations to examine what it
takes to prove history in our uncertain century. Probing and profound, Come to this Court and Cry is
about the nature of memory and justice when revisionism, ultra-nationalism and denialism make it
feel like history is slipping out from under our feet. It asks how the stories we tell about ourselves,
our families and our nations are passed down, how we alter them, and what they demand of us.
There is a YouTube video about the book on Politics and Prose.
Date: Wednesday 3 May, 2023
Time: 2:00 pm
Venue: Kehilat Nitzan
To reserve your spot call Fran at 0414 822 584.
Kavanah
Join us every Shabbat Morning for "כוונה". What is Kavanah?!
Kavanah means intention and these sessions are designed to direct our intention (or attention) towards the divine source within each one of us through intentional breathing,  chanting phrases from Jewish prayer/Torah and simply finding space to prepare ourselves for a meaningful day of Shabbat and the traditional services that follow.
When: 9am Shabbat Mornings
Where: Meet in the Rabbi's office (at KN)
Services
Kabbalat Shabbat 6:00 pm

Shabbat Morning 9:30 am 

Weekday Minyanim - Monday to Friday 7:30 am (in person at KN on Wednesdays only or on

 Zoom  (M-F)
                Shabbat morning Kiddush generously sponsored by
                                 ​​​​​​​Art Feinman & Sue Rogers 
                            in honour of Sue's Conversion
Birthdays of the Week 
Bryan Ladowsky
Max Rubenstein
Joe Stosser
Michelle Barber
Nina Kayman
Tobias Collins
Avital Bandel
Lauren Sokolski
Sarah Rogers
Joshua Neufeld
Joshua Arzt
Naomi Saporta
Anniversaries of the Week 
Mordecai & Vera Schwartzbord
Yahrzeits This Coming Week
May the memories of your loved ones be a blessing
Lorraine Aaron, Mother of Clive Aaron
Rosie Hirsowitz, Mother of Anita Bass, Grandmother of Ryan Bass, Great Grandmother of Daniel & Abby Bass, 
Julianna Iritz, Grandmother of Lana Burgess
Dora Kayman, Mother of Selina Joseph &  Adrian Kayman, Grandmother of Amy, & Nina Kayman, Mother-In-Law of Anna Korin
Helen Lederman, Mother of Annette Richter, Mother-in-law of Joseph Richter, Grandmother of Sarah Richter
Samuel Rank, Grandfather of Rabbi Yonatan Sadoff
Andrew Weiss, Husband of Elfie Weiss, Father of Emma Weiss (Regan),  Father-In-Law of Matthew Regan,  Brother of Norman Weiss, Brother-in-Law of Helen Weiss, Grandfather of Isabelle & Benjamin Regan
KN Tree of Life
Honour your family or life event at Shul by sponsoring a leaf on the Tree of Life.

Please contact the office on 9500 0906 or email us and Bev or Sue will call you back to discuss the details.
Kehilat Nitzan
P.O. Box 2313
Caulfield Junction, VIC 3161
Sat, 3 June 2023
14 Sivan 5783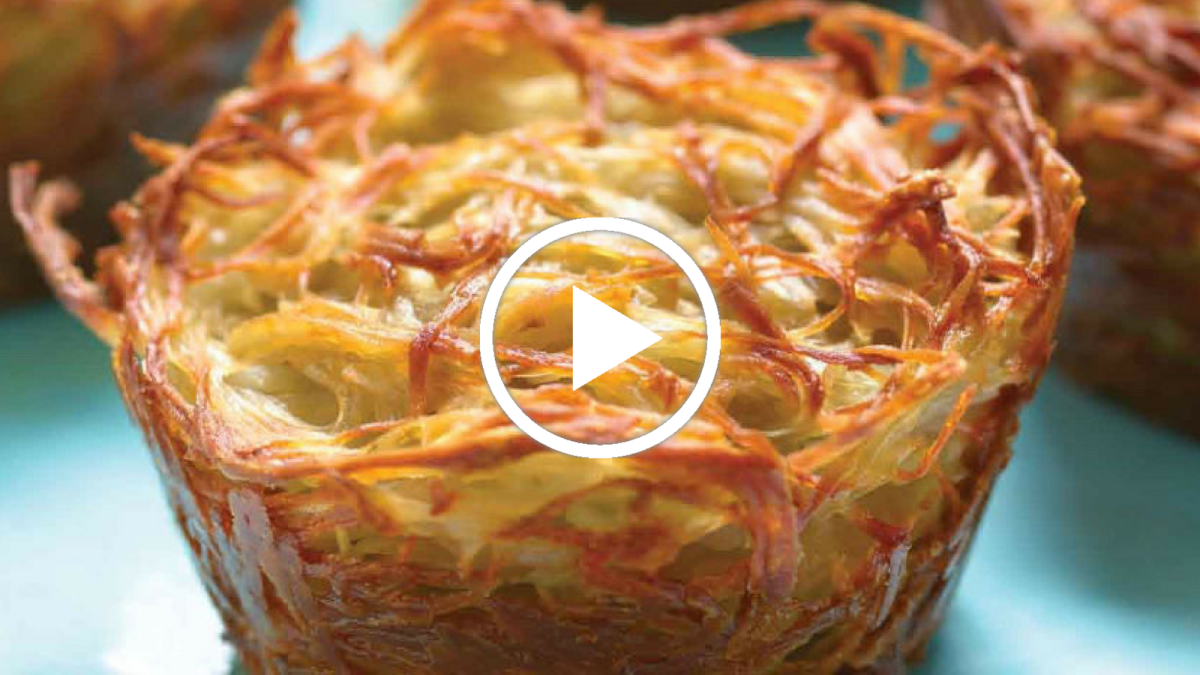 Jamie Geller's Recipes
Potato Kugel Cups
By: Jamie Geller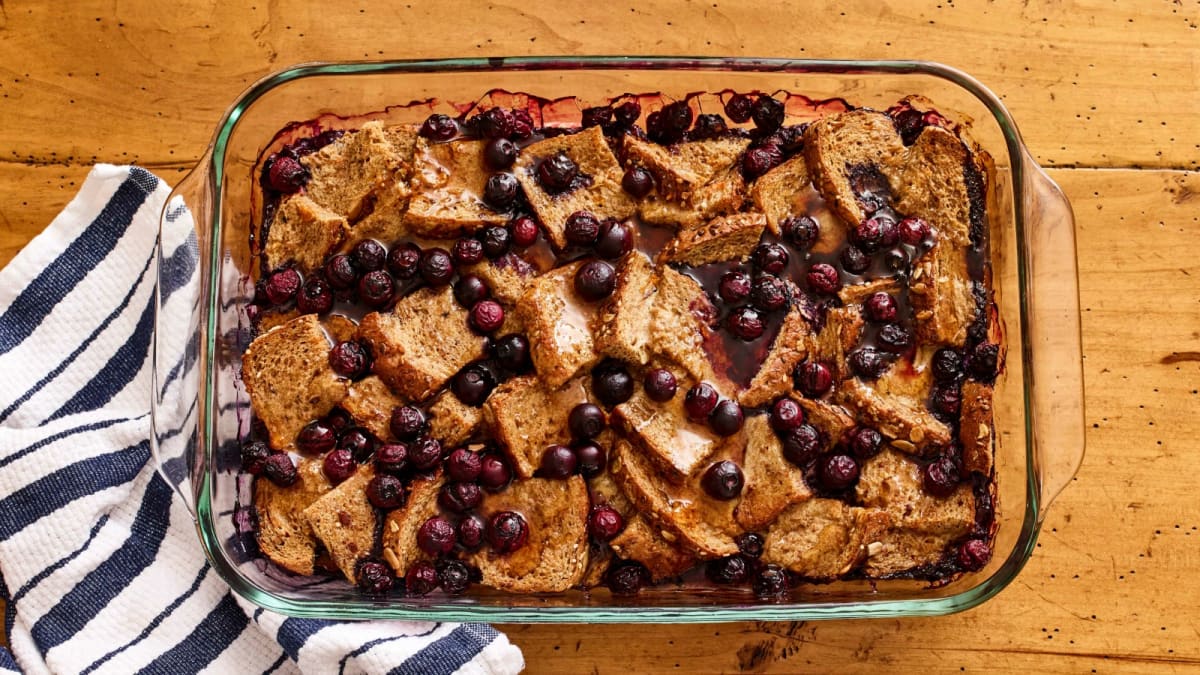 Meal Type
Healthy French Toast Casserole
By: Jamie Geller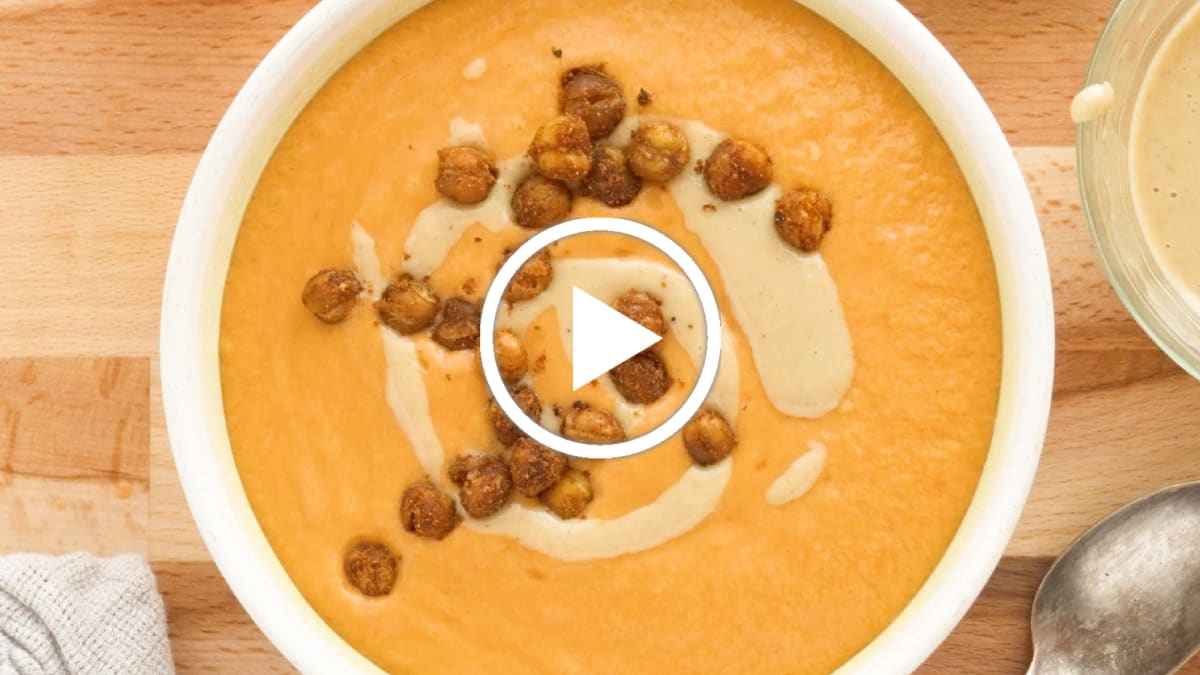 Summer Living Recipes
Creamy Israeli Gazpacho
By: Jamie Geller
Sat, 3 June 2023 14 Sivan 5783