Newsletters
Shabbat Shalom - The Weekly News
27/04/2023 01:16:21 PM
| | |
| --- | --- |
| Author | |
| Date Added | |
| Automatically create summary | |
| Summary | |
Dear {{first_name}}

​​​​​​​Shabbat Shalom 
Message from Rabbi Yonatan 

Are you looking for a really nice mitzvah to do? Helping make a minyan for people to say Kaddish is a great act of kindness (חסד)
Watch my weekly video to hear how you can make a big difference to a mourner and your community with just 40 minutes of your time. 

Shabbat shalom!
 
Rabbi Yonatan Sadoff
Changes to Our KN Team
 
The Board is delighted to announce Colin David has joined our KN staff, alongside Ellen Frajman, our Programs Assistant.
 
Colin is looking forward to starting his role as administrator at Kehilat Nitzan. He was raised in the UK and Perth, and went on Shnat with Habonim after high school. Colin studied in the UK and Israel before moving with his partner, Deby, to Sao Paulo. After 17 years in Brazil, they moved to Melbourne and joined Kehilat Nitzan, where both of their children were b'nei mitzvah.
 
Colin's career has been in the English as an additional language and e-learning space. He recently launched an app called PREP-it for OET which is aimed at helping healthcare workers prepare for Cambridge Language Assessment's Occupational English Test. Having worked almost entirely from home since 2018, one of the main things he is looking forward to is leaving his house each morning to work with a team of real people!
 
Ellen, who has been part of the team since January, will continue to support Rabbi Yonatan in his work with the education and chagim programs. Many KN members will already know her through her volunteer work with Mazon Australia and Mitzvah Day. Ellen also volunteers as a member of the Food Van team, and used the knowledge that she gained from Deb Korman to set up the nourish program at Temple Beth Israel. 

Sadly, this means we are bidding farewell to the wonderful and talented Alexandra Silver. Alex joined us soon after arriving in Australia and settling her children into school, expecting to help for a short time only! A year later, Alex continues to be a member of our Kehilah and we wish her much success in her work and naches for her twins' upcoming b'nei mitzvah. We will miss seeing her around the office. 
 
Alex, Colin, and Ellen are all highly capable people, and KN is grateful to have  them as past and current members of our staff.   
 
Special Shabbat Kiddush – 29 April 2023
Please join us this Shabbat for a special Kiddush in honour of Alex Silver and her service to Kehilat Nitzan.
Alex has left the building!

How lucky am I that saying goodbye is so difficult? What started as a temporary "help-the-Rabbi-out" job for a few months while the shul looked to hire a permanent employee, turned into a labour of love for me for the past year.

As I start the next chapter of my career, I am grateful for the opportunity I was given to join the professional team at Kehilat Nitzan to work alongside Rabbi Yonatan, support the Board led by Sue Zyngier and gain valuable insight to our kehilah and the wider Melbourne Jewish community. As a relative newcomer to Melbourne,  I am grateful for the friendships I've made here and look forward to staying engaged and involved. We remain members of the synagogue and we look forward to celebrating our twin daughters' b'nei mitzvah in February 2024.

There are so many to thank, but in brief, a special thank you goes to Rabbi Yonatan, Sue Zyngier and the entire KN Board, the Tikkun Olam Board led by Debra Korman, the small but mighty professional team here at KN and to so many of you who have made me feel so welcome and appreciated. I am eternally grateful for the trust, confidence and kindness you have all shown me.

To you, the members, I trust you are in good hands with Ellen and Colin, and hope you will consider becoming more involved in shul activities - together we can be the change we wish to see!  I look forward to seeing you all at services and other Kehilat Nitzan events. Don't be a stranger!   

​​​​​​​Alexandra P. Silver
Office Administrator Emeritus
UPCOMING EVENTS - SAVE THE DATES!
Sunday 7 May - Lahat Noam Bonfire for Lag B'Omer
Friday 19 May - Yom Yerushalayim community dinner and sing-a-long
Thursday 25 May - Tikkun Leil Shavuot with speaker and supper
Friday 26 May - Shavuot morning service
Saturday 27 May - Lahat Noam/Junior Congregation

More details forthcoming!
INTRO TO KABBALAH
There are a few spots left for this fascinating series with Rabbi Yonatan...
make sure you don't miss out and REGISTER TODAY ​​​​​​​!!!
Kesher/B'nei Mitzvah Korner

The Kesher/Bnei Mitzvah students kids started Term 2 with a bang! At the end of Yom Haatzmaut, we came together to prepare for our Annual Family Shabbat Dinner. Some of the kids wore blue and white, and we all worked together to set and decorate the tables while cooking and learning about Shabbat. A huge thanks to the many parents and volunteers who assisted in preparing for our special Shabbat. The kids strategised how to set the tables and chairs, and after a few attempts, came up with a plan! They have a new appreciation for how the grown ups arrange big feasts like a Pesach seder! We're looking forward to a lovely meal this Friday evening with songs, activities and food.

Important Dates:
​​​​​​​Classes have resumed!

Kesher/Bnei Mitzvah Family Shabbat Dinner Friday, 28 April
Junior Congregation, Saturday 29th April 
If you know of a student age 9-12, invite them and their family to check out our Kesher/Bnei Mitzvah program. You'll be glad you did. For more information contact Kehilat Nitzan on 9500 0906 or programs@kehilatnitzan.org.au
KEHILAT NITZAN
TIKKUN OLAM
CONNECTIVITY FOR SENIORS
invites you and your friends to join us in a group outing to Chapel off Chapel for a matinee performance  of Driftwood the Musical (based on Eva de Jon-Duldig's memoir) on Wednesday 17 May 2023 at 1:00 pm.

We will:
subsidise your tickets

provide transport from KN to theatre and back

provide afternoon tea at the theatre

For more information, call Fran on 0414 822 584
http://www.trybooking.com/chmoh

BOOKINGS CLOSE MAY 2!
Book Club  Wednesday 3 May 2023
Our next Book Club reading will be: -
"Come to this Court and Cry" by Linda Kinstler.
Linda Kinstler investigates both her family story and the archives of ten nations to examine what it
takes to prove history in our uncertain century. Probing and profound, "Come to this Court and Cry" is about the nature of memory and justice when revisionism, ultra-nationalism and denialism make it
feel like history is slipping out from under our feet. It asks how the stories we tell about ourselves,
our families and our nations are passed down, how we alter them, and what they demand of us.
There is a YouTube video about the book on Politics and Prose.
Date: Wednesday 3 May, 2023
Time: 2:00 pm
Venue: Kehilat Nitzan
To reserve your spot call Fran at 0414 822 584.
Kavanah
Join us every Shabbat Morning for "כוונה". What is Kavanah?!
Kavanah means intention and these sessions are designed to direct our intention (or attention) towards the divine source within each one of us through intentional breathing,  chanting phrases from Jewish prayer/Torah and simply finding space to prepare ourselves for a meaningful day of Shabbat and the traditional services that follow.
When: 9am Shabbat Mornings
Where: Meet in the Rabbi's office (at KN)
Services
Kabbalat Shabbat 6:00 pm

Shabbat Morning 9:30 am 

Weekday Minyanim - Monday to Friday 7:30 am (in person at KN on Wednesdays only or on

 Zoom  

(M-F) 

   
Kiddush Generously Sponsored by Sue and David Zyngier in honour of David's Bar Mitzvah Anniversary

Please join us on Shabbat morning to thank Alex Silver as we honour for her outstanding contributions and service to Kehilat Nitzan.   
Birthdays of the Week 
Braham Korman
James Silver
Shira Levine
Michael Schwartzbord
Katie Furstenberg
Alan Wolman
Brenda Marcus
Rose Willis
Keren Freeman
Ilana Freadman
Naomi Alberts
Yahrzeits This Coming Week
May the memories of your loved ones be a blessing
Mark Freeman, Husband of Hilda Freeman, Father of Ian and Helen Freeman, Grandfather of Keren and Maya Freeman
Baruch Kahanovtiz, Father of Deborah, Father-in-law of Barry Rosenberg, Grandfather Erin, Hannah and Lauren Rosenberg 
Isaiah (Eddie) Kornhauser, Father of Leora Benjamin
Philip Miller, Father of Irving Miller
Alexander Rosenberg, Father of John Rosenberg, Grandfather of Mark Rosenberg and Rebecca Rubin
Felix (Fishl) Rosenbloom, Father of John Rosenbloom
Lewis Ross, Father of Alison Roseby, Grandfather of Rob Roseby
KN Tree of Life
Honour your family or life event at Shul by sponsoring a leaf on the Tree of Life.

Please contact the office on 9500 0906 or email us and Bev or Sue will call you back to discuss the details.
Kehilat Nitzan
P.O. Box 2313
Caulfield Junction, VIC 3161
Thu, 28 September 2023
13 Tishrei 5784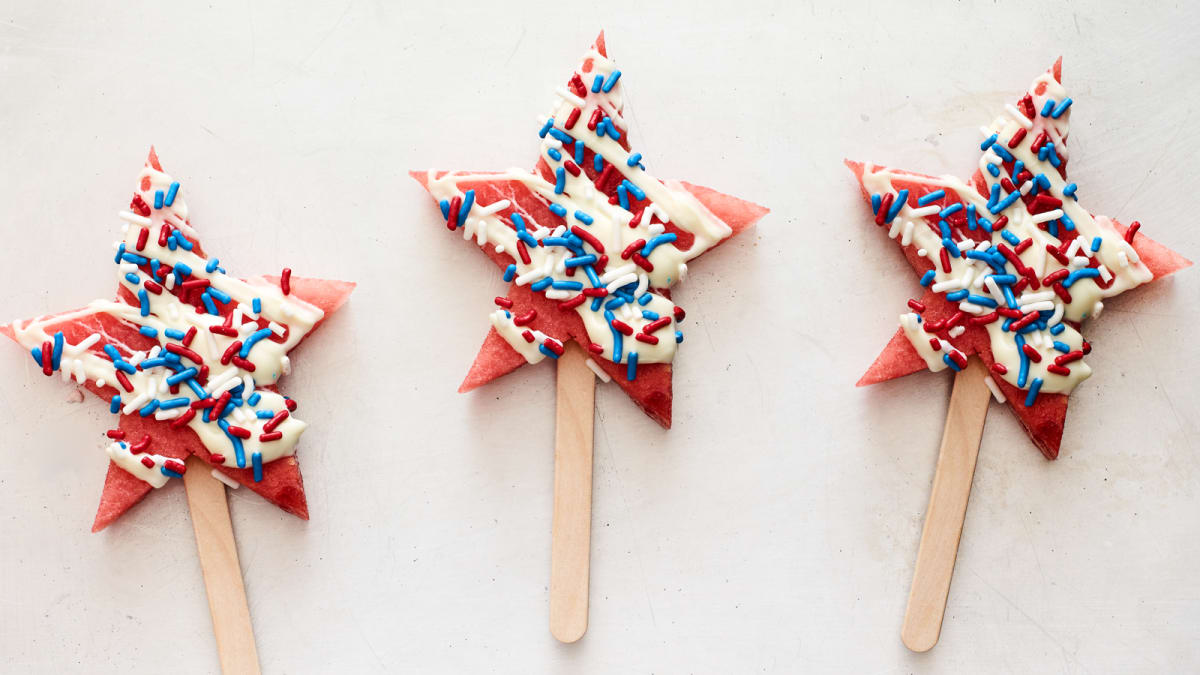 Recipe Of The Day
Watermelon Pops
By: Jamie Geller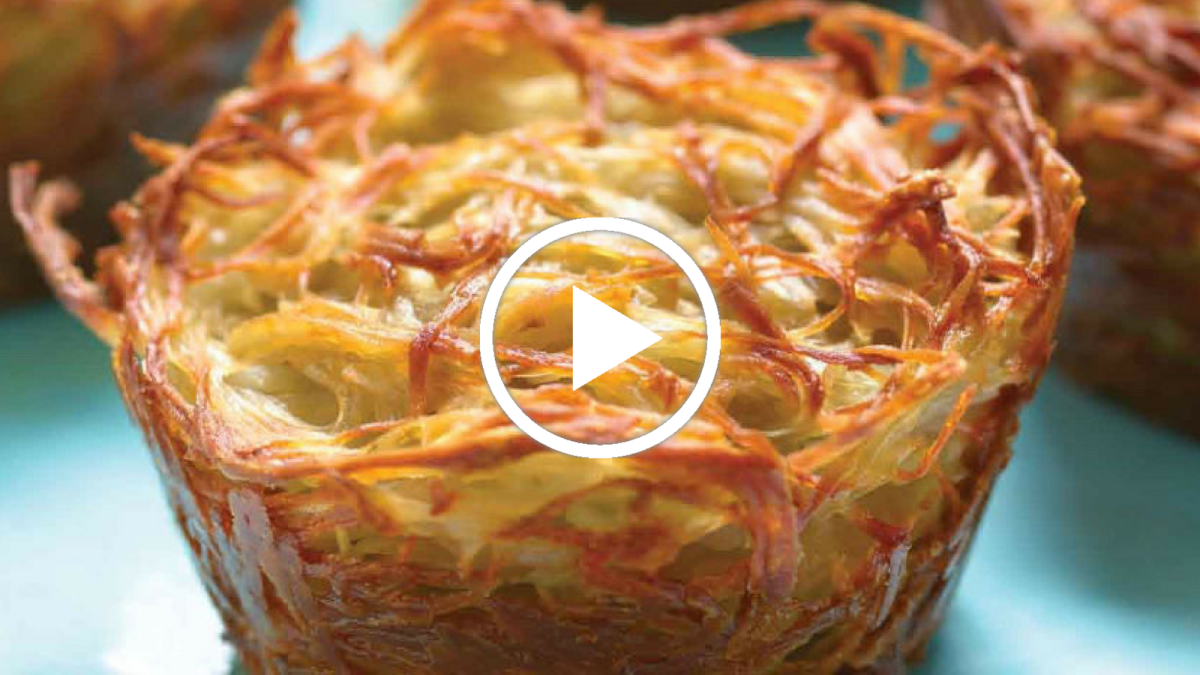 Shabbat Recipes
Potato Kugel Cups
By: Jamie Geller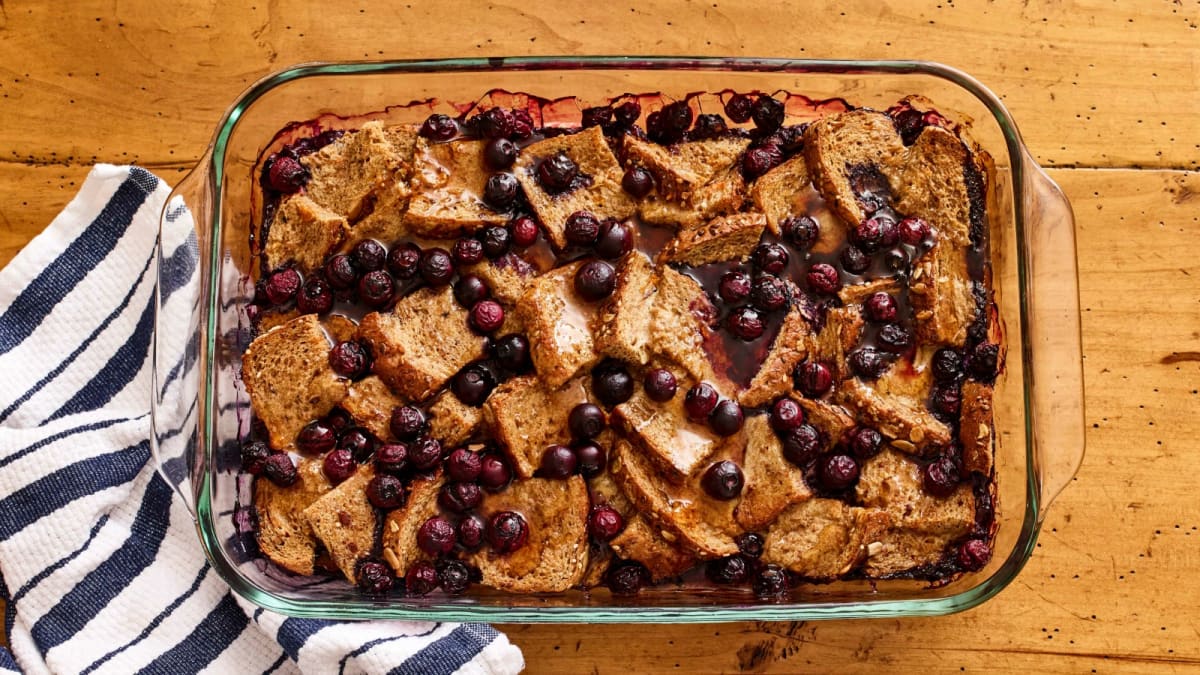 Meal Type
Healthy French Toast Casserole
By: Jamie Geller
Thu, 28 September 2023 13 Tishrei 5784