Sponsor a Kiddush
Please consider sponsoring a kiddush in honour of an upcoming event, person or yahrzeit,
A standard kiddush costs $180. For special occasions we offer an 'enhanced kiddush' for up to 50 people at $270. This includes extra fish, sushi, bagels, fruit, vegetables, selected sweets and other yummy additions.
Please view our calendar for information on further events.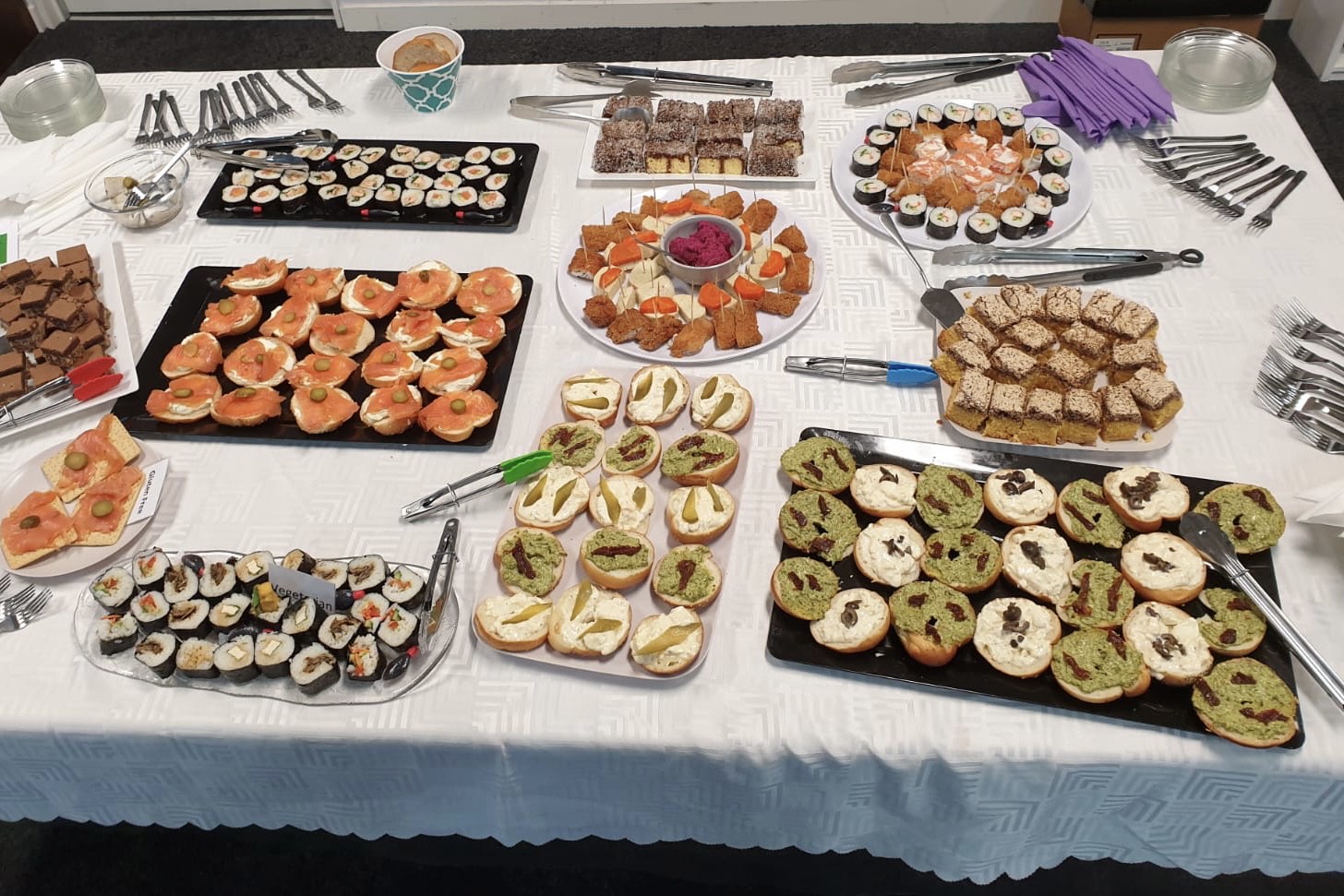 Thu, 28 September 2023 13 Tishrei 5784