Nu, what's happening??
Would you like to sponsor a Kiddush?
If you would like to sponsor a kiddush, our standard kiddush costs $180.00.
For a special occasion we can offer an 'enhanced kiddush' for up to 50 people. For $270.00, we include more fish, sushi and/ or bagels, fruit, vegetables, selected sweets and other additions.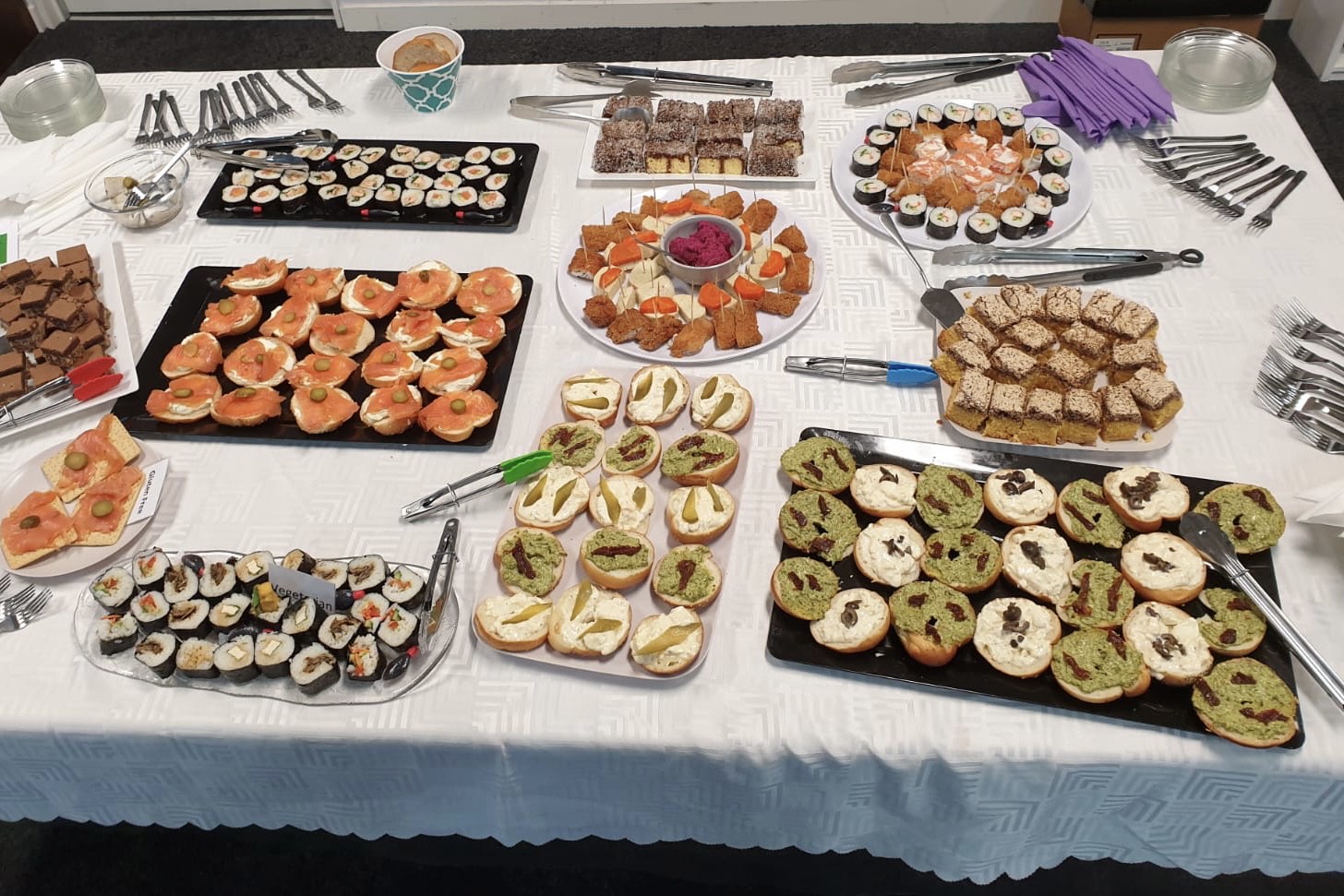 Sun, 25 July 2021 16 Av 5781