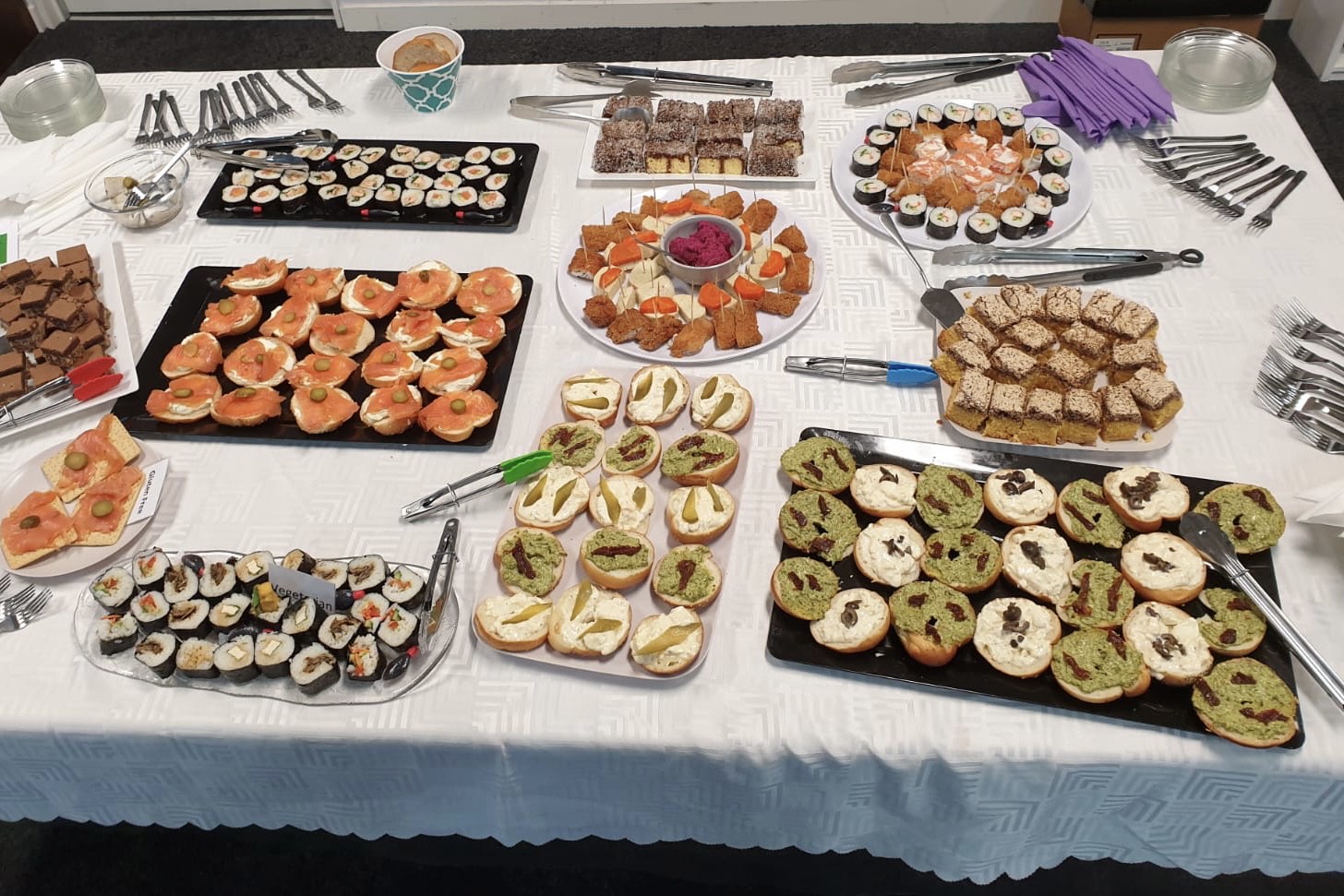 Sponsor a Kiddush
Please consider sponsoring a kiddush in honour of an upcoming event, person or yahrzeit,
A standard kiddush costs $180.
For special occasions we offer an 'enhanced kiddush' for up to 50 people at $270. This includes extra fish, sushi, bagels, fruit, vegetables, selected sweets and other yummy additions.
Please view our calendar for information on further events.
Kehilat Nitzan Annual General Meeting
Due to the ongoing COVID 19 restrictions, the AGM was held via Zoom on Sunday 26th September at 7.30 pm. This was in line with Consumer Affairs Victoria permitted arrangements.
Tue, 24 May 2022 23 Iyyar 5782